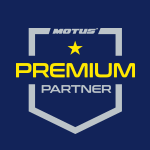 As a large, high volume OEM customer, you're a vital part of our business.
We aim to be a vital part of your business too – through a collaborative business partnership with a range of exclusive Premium Partner benefits.
Priority service and supply of hydraulic cylinders.
Ongoing communication with your design team, so we're always up to speed with present and future requirements.
Factory visits by our team to ensure we're consistently meeting your operational needs.
Full access to Motus design and problem solving expertise developed during our 43 years of hydraulic cylinder manufacturing.
A rewards programme for you and your team.
UNBEATABLE SERVICE // UNQUESTIONABLE QUALITY // UNDENIABLE VALUE // DESIGNED AND MADE IN AUSTRALASIA